Oz Box Hedge x 1 Box Honeysuckle Shrubs Plants Hedging Border Topiary Bonsai Fast Growing Garden Hardy Frost Tough Lonicera nitida
Product Code: lonicera-nitida-box-honeysuckle-plants
Availability: 7888
Lonicera nitida x 1 Box Honeysuckle Garden Screening Hedging Hardy Shrubs
Not for Western Australia, Tasmania & Northern Territory.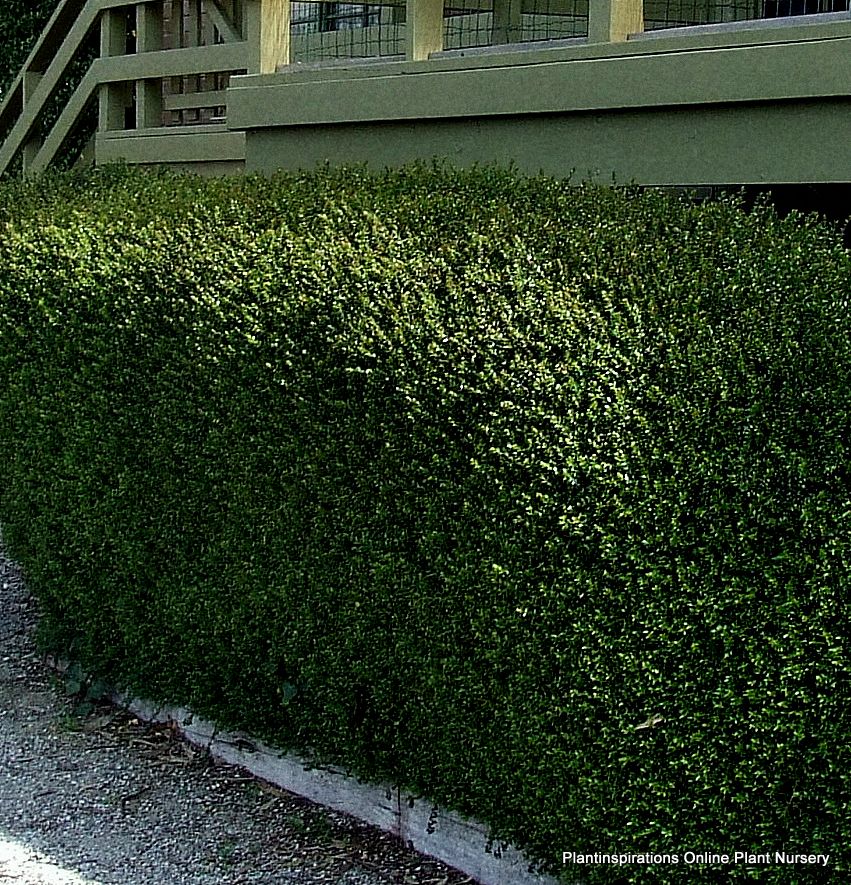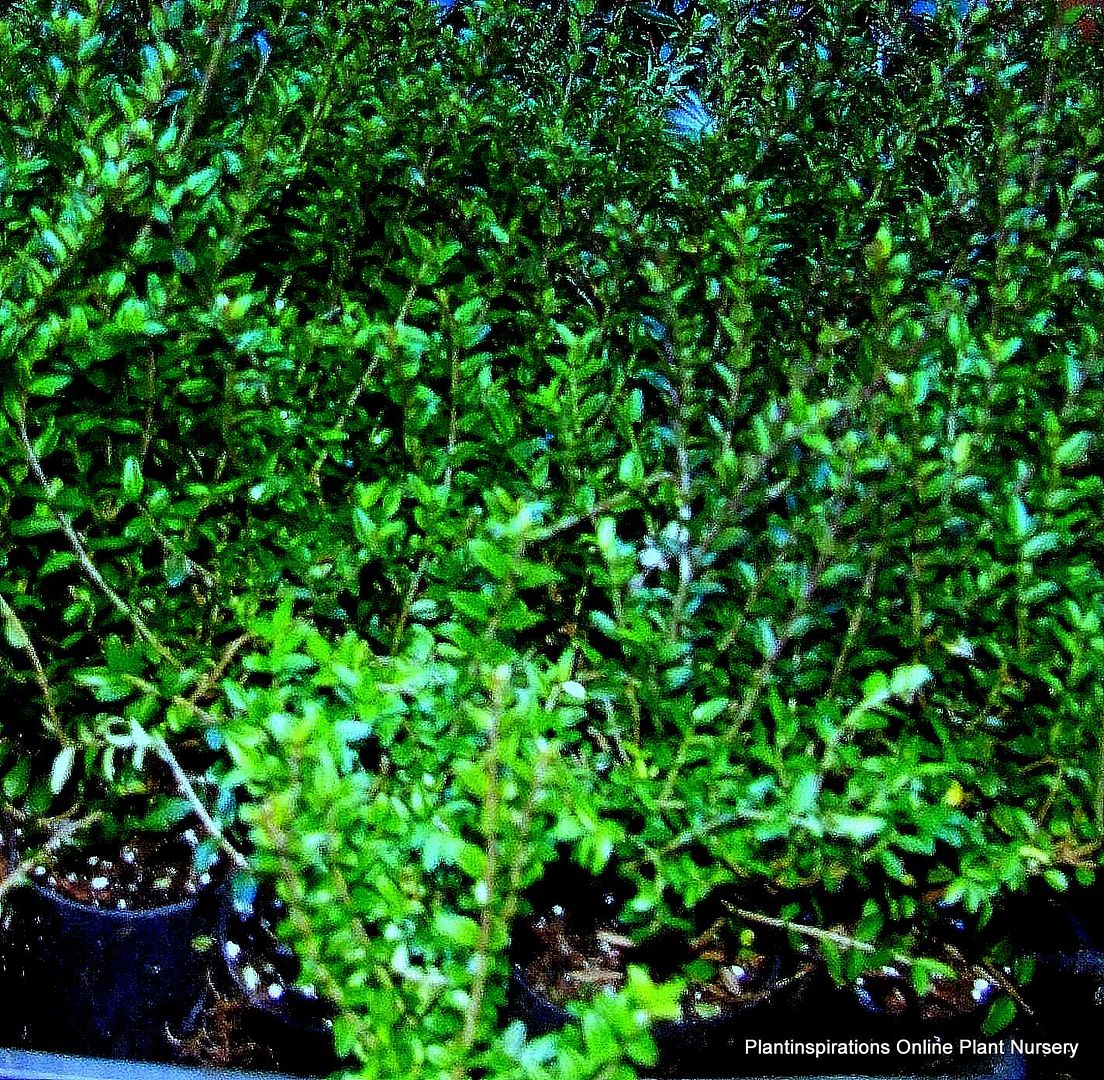 The picture directly above is a good indication of the size of the plants you will receive in this listing
Hardy, fast growing hedging/border plants.

Will grow Australia-wide.

Much faster growing than traditional English Box varieties (Buxus sempervirens) yet has a similar form.

Frost and wind resistant.

New growth is fine and easy to trim. (Avoid heavy pruning in the hot season.)

Its ability to be tightly hedged/sculptured helps to create clear definition and statement in formal gardens; its natural shape can be found in informal gardens.

Great for hedging, topiary, bonsai, borders, background plantings etc.

Its darker green accents are often utilised amongst a garden's lighter colours.

Will complement native plants such as Lilly Pillies, Bottlebrush, Grevillea, Westringia etc as well as adding vibrant colour and foliage contrast to mixed plants such as Gold Diosma, Dietes, Agapanthus, James Stirling Pittosporum, English Box and herbs such as Lavender and Rosemary.
Position:

Full sun to semi-shade.
Foliage:

Small, pointed, oval leaves. Winter frosts add a purple hue to its foliage.
Height:
Can be grown as a short hedge of 15cm, or up to 1.8 metres tall (approx).
They will create:

a 30cm border in around 12 months;

a 60cm border in around 20 months;

a 90-100cm border in around 30 months.

Plant 20% closer than you want your final height of your hedge to be.

For a 25cm hedge, plant 20cm apart.

For a 50cm hedge, plant 40cm apart.

For a 100cm hedge, plant 80cm apart.

For hedges over 1.2 metres, plant 1 metre apart, as this closer planting will ensure a tighter hedge from top to bottom.
30 plants will provide 12 metres of hedging.

60 plants will provide 24 metres of hedging.

120 plants will provide 48 metres of hedging.

240 plants will provide 96 metres of hedging.
Plant pick-up also available from our retail nursery
7 days per week
Plantinspirations Online & Retail Nursery
2c Holts Lane, Bacchus Marsh 3340
Retail Trading Hours
Mon-Fri 9am-4:30pm
Sat 9am-3pm
Sun 10am-3pm
We work hard ensuring our plant descriptions and notes are as accurate as possible. Please let us know if you find errors or have information that will improve them.
Plantinspirations
Online & Retail Nursery Garden Plants
Tags: lonicera, honeysuckle, box hedge, shrubs, bonsai, topiary, pots, hedging, frost resistant, rockery, border